A week overdue but none the less MSO brings you the Top 5 Air Jordan's based on a panel review.  Let me first thank my panel for their help and coming up with a Top 5 was no easy task because Jordan has put out a lot of great sneakers over the years.  See below for MSO's attempt at the daunting task …
5. Air Jordan III
The Air Jordan III is one of the most popular shoes released by the Nike, it was the first shoe to adorn the Jumpman logo and also was allegedly the shoe that kept "His Airness" at Nike.  One of Jordan's most memorable moments in the 3's was the infamous free throw line dunk at Chicago Stadium that earned him a dunk contest victory.
4. Air Jordan XIV
The Air Jordan XIV's were released the year after Jordan retired from the game for a second game yet are well renowned for Michael Jordan hitting his "Last Shot" as a Chicago Bull against the Jazz in the Finals earning his 6th title.
3. Air Jordan XII
The Air Jordan XIII was the sneaker Jordan wore in his final season as a Bull and were featured in Spike Lee's "He Got Game".  Jordan pushed his team to there sixth final appearance after defeating the Pacers in the Eastern Conference Finals.
2. Air Jordan XII
The Air Jordan XII is a popular model for it's simple design yet excellent performing basketball shoe.  Jordan's most infamous moment in the 12's was the "Flu Game" in Utah where he played with flu-like symptoms and lead the Bulls to a key victory.
1.  Air Jordan XI
The Air Jordan XI is easily the most popular Air Jordan ever and have caused the masses to run to the stores whenever released.  Jordan won his first title after returning to the game from his first retirement and also wore them in his movie Space Jam.
(Editor's Note: The Space Jams are my holy grails and I was married in them this past year.)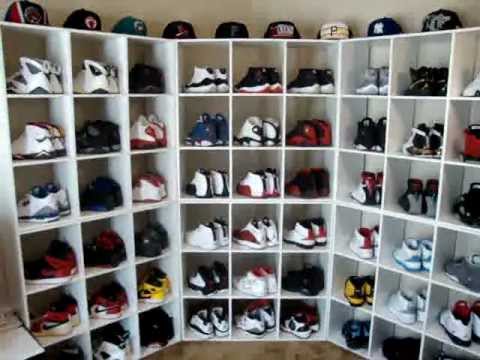 Latest posts by Djmurry05 (see all)